Social Events
Monday: Welcome Reception
The welcome reception will take place in the conference venue: Science Centre. This historical building from 1912 used to be the old faculty of mining engineering ("Mijnbouw") and is nowadays a museum for scientific research and technologies that revolutionized the world. It is located between the main campus of Delft University of Technology (TU Delft) and the city centre of Delft.
 
Science Centre Delft
Mijnbouwstraat 120
2628 RX Delft
Tuesday: Guided City Tour
Delft is a popular tourist attraction and one of the oldest cities in the Netherlands. Home of William of Orange, it is strongly connected to the royal family with many historic landmarks. And of course Delft Blue, the world-famous pottery.
On Tuesday 9 December you can join the guided city tour. The tour will start at Science Centre and finish at the Market in het city centre of Delft.
 
Tuesday: Lichtjesavond
From 16:00 hours you can find the most beautiful gifts for under the tree at the cosy Christmas market and in the Delft shops, nice accessories to bring your house in Christmas atmosphere and all kinds of delicious (Christmas) delicacies. At 19:00 hours is the traditional ignition of the Christmas tree lights in the almost 17 meter high Christmas tree on the Market. Meanwhile, various choirs, music ensembles and bands bring you directly into the Christmas spirit. There will be many catering companies and the food stalls at the Christmas market.
Market Delft
Markt 80
2611 GW Delft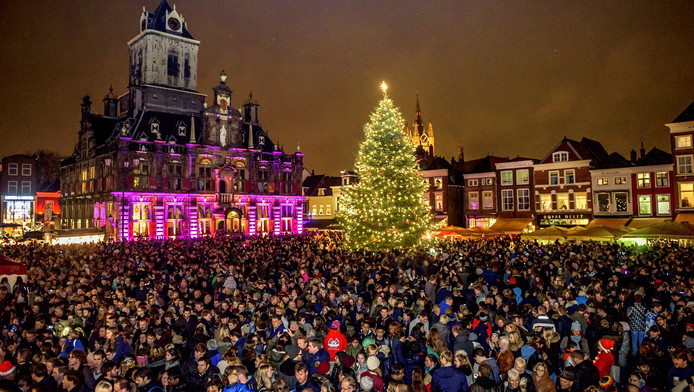 Wednesday: Conference Dinner
The conference dinner will take place at Stadsherberg de Mol.
In the old city centre of Delft, between historical buildings and ancient towers, you will find Stadsherberg de Mol. Our Inn dates back to 1563 and was originally built as 'Stadsvondelinghenhuis', in other words, an orphanage.
Behind the heavy wooden door you will suddenly find yourself 5 centuries back in time. While the candles flicker, the original Delftsch Kuyten Beer is poured out of large jugs. As was common in Medieval times you will use your Ten Commandments to eat your meal.
Stadsherberg De Mol
Molslaan 104
2611 RP Delft
www.stadsherbergdemol.nl